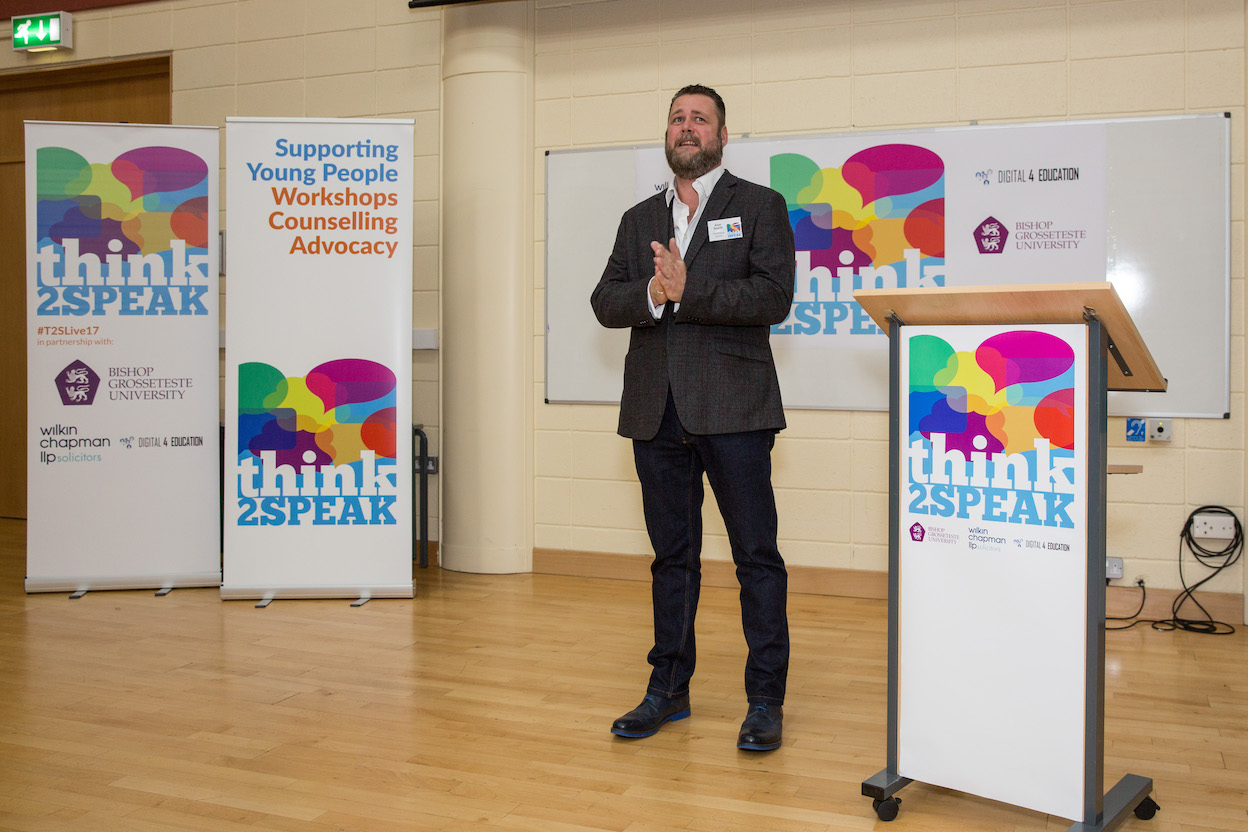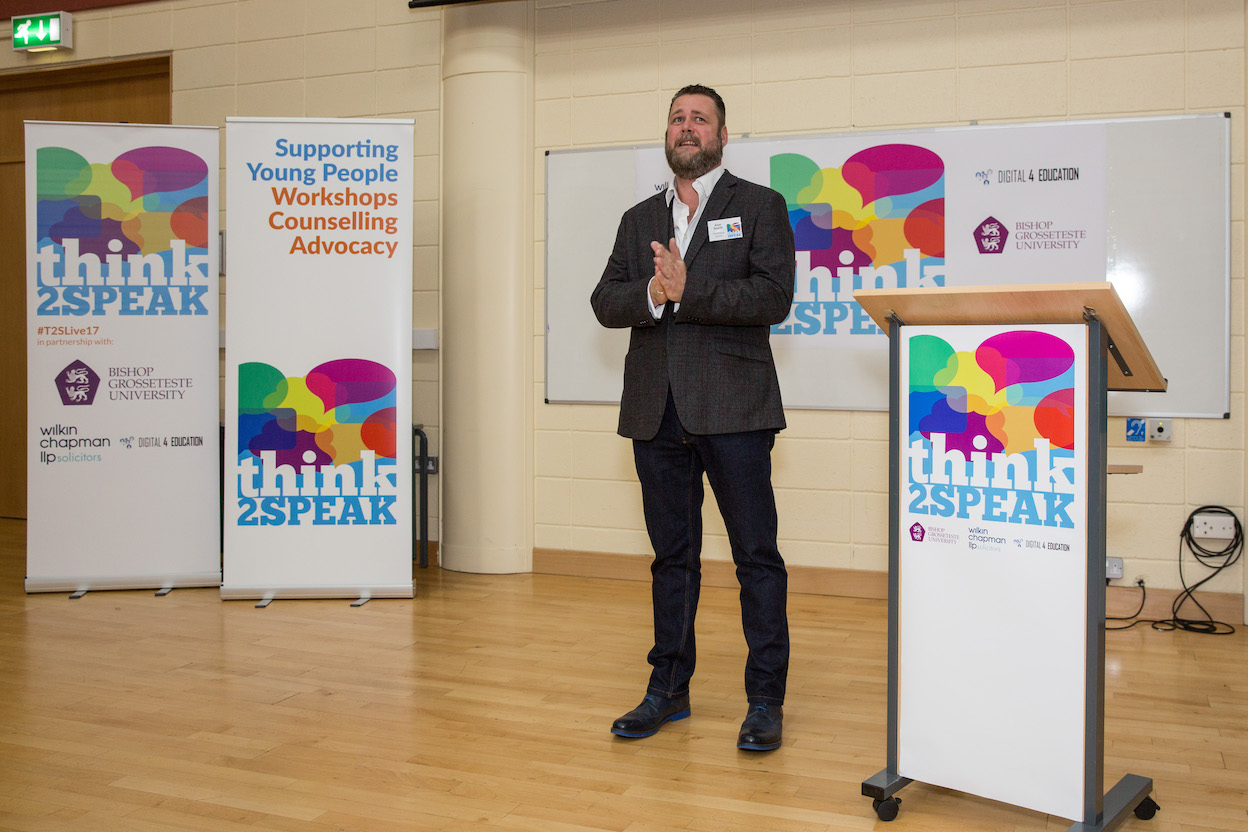 We are delighted to invite you to Think2Speak LIVE, our annual conference for teaching staff to discuss the importance of 'Improving Relationships and Communications With A Whole School Approach' on Tuesday 28th November 2017.
CLICK TO READ MORE ABOUT > SPEAKERS - WORKSHOPS - MARKETPLACE
Our expert speakers will share the latest research, resources and practical guidance to teach relationships education and communicate more effectively; in the staffroom, classroom and between school and home.
Key notes addresses include:
Demystify CAMHS: What it is, what it isn't, and when it might be the right solution - Paul Devlin, Chair of Lincolnshire Partnership Foundation Trust, will be speaking followed by a Q&A about CAMHS, and the provision in Lincolnshire.
Making Relationships Education Inclusive - Dr Richard Woolley and Dr Sacha Mason will explore Relationships Education with a particular focus on inclusivity for those working with primary aged children, introducing specific and focussed resources for working with children.
Understanding Crisis and Meltdown in Children and Young People - Tony France.
Register now to benefit from:
Practical take home messages, resources and techniques for staff working with young people
CPD opportunities
3 workshops/seminars tailored to primary or secondary settings
Networking opportunities for attendees
Access T2SLive Marketplace with 20+ exhibitors
Paid for places available for staff working in educational settings kindly covered by our partners and sponsors, Bishop Grosseteste University, Wilkin Chapman LLP and Digital4Education
Choose 3 workshops:
Secure your place on 3 workshops of your choice - booking required and places are limited. Sessions from our speakers and Think2Speak's team of experts include:
Being Brave with Relationship Education in Primary Schools
Making Connections and New Conceptions - What is new Relationships Education going to be about?
Shame on you?! Recognising & understanding the signs & impact of shame on relationships, behaviour and access to learning
SHADES - Safe handling and de-escalation skills for Primary/Secondary
Resilience for Staff in Schools and Resilience for Young People
Leveraging Digital Media to Improve Communications in Your School
What makes 'good' PSHE?
RSE and SEN
Click here to read the full workshop choices.
FREE tickets for teachers:
Tickets for staff employed in education setting are free of charge covered by Think2Speak ourselves as a social enterprise and our kind partners and sponsors, Wilkin Chapman LLP, Bishop Grosseteste University and Digital 4 Education
Charity and 3rd sector delegate tickets £45 (limited availability)
Standard Delegate tickets £95 (limited availability)
All tickets include lunch and refreshments throughout the day plus access to the workshops - limited places are available on each workshop so booking is advised. Purchased places are non-refundable, but are transferable. Please contact hello@think2speak.com if you would like to transfer paid booked places to other staff members.
Event Partners & Sponsor:
#t2slive17
When? Tues 28th November 9:00 - 4:30

Where? Hardy Building, Bishop Grosseteste University, Lincoln

Who for? SLT, PSHE Leads and Pastoral Staff

How much? Free of charge for staff employed in schools

Charity and 3rd sector delegate tickets £45

Standard Delegate tickets £95 (limited availability)
Feedback & Photos from #t2slive16:
'I am absolutely blown away with this event and thrilled that we've got such an amazing organization out there that's ready to support our teachers and our practioners in their frontline practice because we all know how important self esteem and emotional wellbeing of children is, and the fact that there's now this very robust and well researched network there for us to access is just incredible. Very impressed!'
'I'm really enjoying being here today. It's been very very inspirational...... it's important that we all pull together and get these things right for these young people from the start.'
'Excellent day. Inspiring - would recommend!'